The World Sustainability Foundation
A non-profit organization dedicated to advancing sustainability and protecting the environment and its species
The World Sustainability Foundation (WSF) is a non-profit Segment of the World Sustainability Organization (WSO) which aims to protect and improve the environment by promoting a culture of sustainable development.
Chaired by the economist and environmentalist Paolo Bray, some of the foundation's commitments include land enhancement, protection of marine and terrestrial resources and habitats, and the development of campaigns to protect endangered species.
The World Sustainability Foundation is also active in the field of citizen awareness. Thanks to the assistance of experts, it provides outreach materials and support to companies with regard to sustainable production and new technologies.
The Foundation is already involved in tens of conservation projects worldwide, including those which it has established in Italy, Madagascar, Galapagos, Peru, Mongolia, and Vietnam. It does so through a collaborative network of states, institutions, research centers, universities, and businesses certified by Friend of the Sea® or Friend of the Earth®.
Give yourself and the planet a chance for a better future! Support the foundation's projects by donating or selecting our certified products. 
Do you have a company and want to get involved? The WSF selects the most effective conservation projects in the world and will guide you in becoming a part of them.
Not only has the WSF developed its conservation projects, but it also supports and collaborates with NGOs and local communities in protecting endangered marine and terrestrial species and landscapes. Raising public awareness is critical to start inverting the tendency and reducing the human impact on the environment.
Friend of the Sea® Conservation Projects
Friend of the Earth® Conservation Projects
One Guest – One Tree Planted
We created a brand new project whose goal is to plant a tree for every guest  of tourist facilities such as hotels, resorts, B&Bs, campsites, etc.
Why are forests so important?
Download and read our report on the importance of forests and the problem of deforestation.
Dolphin and Whale Watching
Save the Whales
Dolphin-Safe
Sustainable Aquarium
World Sustainability
Organization
The Friend of the Sea logo on a product guarantees:
Its origin from non-overexploited fish resources

Selective fishing methods which are not harmful to the seabed

Respect for the environment in aquaculture facilities
Compliance with fishing regulations
Responsible waste and energy management
Social accountability of the whole production chain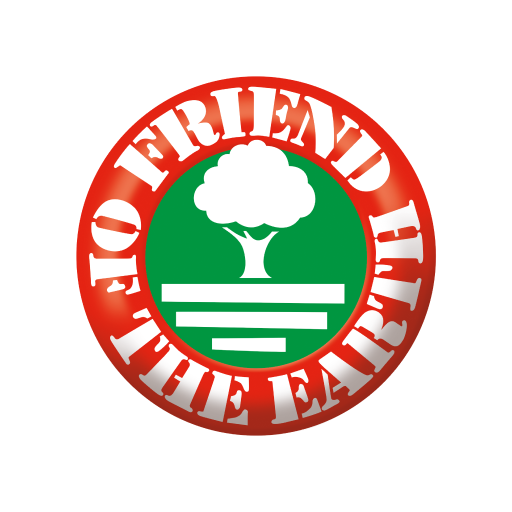 The Friend of the Earth logo on a product guarantees:
Safeguarding of the ecosystem
Protection of wild fauna and flora
Protection of soil and water resources
Prohibition of the use of hazardous substances
Responsible waste and energy management
Protection of animals kept for ilegal farming purposes
Social accountability of the whole production chain